Vittorio Colizzi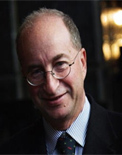 Sito web: www.vittorio-colizzi.com

Curriculum vitae
V.C. si è laureato in Medicina e Chirurgia all'Università di Roma "La Sapienza" nel 1973, specialista in Malattie Infettive (Roma) ed in Igiene e Sanità Pubblica (Pisa), Dottorato in Immunologia alla Brunel University, Uxbridge, Inghilterra.
V.C. diviene Assistente di Microbiologia (1975) e Professore Associato di Immunologia (1982) presso la Facoltà Medicina dell'Università di Pisa, quindi professore associato (1987) della Facoltà di Scienze MM, FF, NN dell'Università di Roma "Tor Vergata". Dal 2000 è Professore ordinario di Immunologia e Patologia generale presso la Facoltà di Scienze MM, FF, NN dell'Università di Roma "Tor Vergata", dove svolge attività didattica nei corsi di laurea in Biologia Cellulare e Molecolare, Biologia ed Evoluzione Umana, Biotecnologie e Farmacia. Dal 1998 è direttore della Cattedra Interdisciplinare UNESCO di Biotecnologie. Nel periodo 2004-2009 è stato Presidente del Comitato Tecnico-Scientifico del Centro Interdipartimentale "Stazione a Tecnologia Animale). V.C. ha collaborato alla nascita del Parco Scientifico Tor Vergata con progetti del Fondo Sociale Europeo e dei Fondi Strutturali Europei.
Attività Amministrativa
V.C. è stato membro eletto nel Consiglio di Amministrazione dell'Università di Roma Tor Vergata in rappresentanza dei professori associati negli aa 1994-2000, e presidente del Consiglio di Amministrazione dell'Azienda per il Diritto allo Studio dell'Università di Roma Tor Vergata negli aa 2001-2005.
V.C. è stato Presidente del Comitato di Indirizzo e Verifica dell'Istituto Nazionale Malattie Infettive "L. Spallanzani" (2007-2010), e membro del Comitato di Gestione del Centro Internazionale di Ricerche "Chantal Biya", Yaoundé, Camerun 2006-2011). V.C è stato tra gli animatori e fondatori di associazioni scientifiche (Eurobiopark), di spin-off accademici (C4T, REDD), e start up (TDA, Afroinnova, 4RP, MirNat).
Ricerca scientifica
V.C. ha coordinato nel Dipartimento di Biologia il Progetto AIDS dell'ISS, e diversi progetti MIUR (40%, FIRB, PRIN, etc.). In Africa, V.C. ha coordinato il Programma UNESCO "Families First Africa", il Piano di Azione Europeo (EU) per le infezioni nosocomiali da HIV in Benghazi, Libia, e diversi progetti di cooperazione internazionale con il Burkina Faso, Niger, Costa d'Avorio, Camerun, Kenya.
Argomenti di Ricerca
Meccansimi cellulari e molecolari coinvolti nell'interazione ospite-patogeno. In particolare gli interessi riguardano la caratterizzazione della risposta innata e adattativa anche nel campo dell'immunopatologia e autoimmunità sviluppate nel corso di infezioni virali (HIV, HBV e HCV) e batteriche (Tubercolosi) nell'uomo e in modelli sperimentali di infezione.
Le attività scientifiche e di ricerca sono correlate all'Immunologia ed alle interazione ospite-parassita con piu' di 223 pubblicazioni scientifiche su riviste internazionali con peer-review (Nature, Journal of Immunolology, Infection and Immunity, Journal of Infectious Diseases, Immunology, Clinical Experimental Immunology, AIDS, AIDS and Human Retrovirus Journal, etc.).
Collaborazioni in corso
- Università di Viterbo "La Tuscia" per attività di ricerca nel settore della caratterizzazione dei microRNA di piante.
- Università di Dschang (Camerun) per attività di insegnamento in corsi di Master (Sanità Pubblica, Farmacia, Medicina di Riabilitazione) e per trasferimento di tecnologie nel settore delle piante medicinali.
- Università di Ouagadougou (Burkina Faso) per attività di insegnamento in corsi di Master (Genetica e Patologia Molecolare) e per trasferimento di tecnologie nel settore della vaccinazione contro l'Epatite B e nello studio e caratterizzazione delle piante medicinali.
- Centro Internazionale di Referenza per l'AIDS di Yaoundé (CIRCB, Camerun) in qualità di esperto del Consiglio Scientifico del CIRCB.
- Centro per le Relazioni con l'Africa della Società Geografica Italiana nei progetti che riguardano l'Africa, e in particolare per la collaborazione con il Comitato Internazionale del Bacino del Lago Chad (Nd'jamena).
Pubblicazioni
IF totale: 889.328 (223 pubblications)
Citations: 4372
Years: 37
Cites/year: 118.16
Cites/paper: 18.22/9.0/0 (mean/median/mode)
h-index: 37
g-index: 54
e-index: 32.33
hc-index: 16
hI-index: 8.78
hI,norm: 15
Lista Pubblicazioni 2011-2013
1. Role of HLA-B α-3 domain amino acid position 194 in HIV disease progression. Grifoni A, Montesano C, Palma P, Salerno A, Colizzi V, Amicosante M. Mol Immunol. 2013 Apr;53(4):410-3.
2. HLA-A, -B and -DRB1 allele frequencies in Cyrenaica population (Libya) and genetic relationships with other populations. Galgani A, Mancino G, Martínez-Labarga C, Cicconi R, Mattei M, Amicosante M, Bonanno CT, Di Sano C, Gimil GS, Salerno A, Colizzi V, Montesano C. Hum Immunol. 2013 Jan;74(1):52-9.
3. Human cord blood γδ T cells expressing public Vγ2 chains dominate the response to bisphosphonate plus IL-15. Cairo C, Sagnia B, Cappelli G, Colizzi V, Leke RG, Leke RJ, Pauza CD., Immunology. 2012 Nov 26.
4. Early warning indicators for HIV drug resistance in Cameroon during the year 2010.Billong SC, Fokam J, Nkwescheu AS, Kembou E, Milenge P, Tsomo Z, Dion GN, Aghokeng AF, Mpoudi EN, Ndumbe PM, Colizzi V, Elat Nfetam JB. PLoS One. 2012;7(5):
5. B-Pred, a structure based B-cell epitopes prediction server.Giacò L, Amicosante M, Fraziano M, Gherardini PF, Ausiello G, Helmer-Citterich M, Colizzi V, Cabibbo A. Adv Appl Bioinform Chem. 2012;5:11-21.
6. Paediatric HIV Infection in Western Africa: The Long Way to the Standard of Care. Tchidjou HK, Maria Martino A, Goli LP, Diop Ly M, Zekeng L, Samba M, Maiolo S, Palma P, Pontrelli G, Mancino G, Rossi P, Colizzi V. J Trop Pediatr. 2012 Apr 23.
7. A new Mycobacterium tuberculosis smooth colony reduces growth inside human macrophages and represses PDIM Operon gene expression. Does an heterogeneous population exist in intracellular mycobacteria Giovannini D, Cappelli G, Jiang L, Castilletti C, Colone A, Serafino A, Wannenes F, Giacò L, Quintiliani G, Fraziano M, Colizzi V, Mariani F. Microb Pathog. 2012 Jul 4.
8. Characterization of drug resistance mutations in naïve and ART-treated patients infected with HIV-1 in Yaounde, Cameroon. Ceccarelli L, Salpini R, Moudourou S, Cento V, Santoro MM, Fokam J, Takou D, Nanfack A, Dori L, Torimiro J, Sarmati L, Andreoni M, Perno CF, Colizzi V, Cappelli G. J Med Virol. 2012 May;84(5):721-7. doi: 10.1002/jmv.23244.
9. Validation of a single-platform, volumetric, flow cytometry for CD4 T cell count monitoring in therapeutic mobile unit. Mbopi-Kéou FX, Sagnia B, Ngogang J, Angwafo FF 3rd, Colizzi V, Montagnier L, Bélec L. J Transl Med. 2012 Feb 6;10:22.
10. HMGB1 and Cord Blood: Its Role as Immuno-Adjuvant Factor in Innate Immunity. Ciucci A, Gabriele I, Percario ZA, Affabris E, Colizzi V, Mancino G. PLoS One. 2011;6(8):e23766.
11. In vitro anti Mycobacterium tuberculosis H37Rv activity of Lannea acida A. Rich from Burkina Faso.Ouattara L, Koudou J, Karou DS, Giacò L, Capelli G, Simpore J, Fraziano M, Colizzi V, Traore AS. Pak J Biol Sci. 2011 Jan 1;14(1):47-52.
12. Drug Resistance Among Drug-naive and First-line Antiretroviral Treatment-failing Children in Cameroon. Fokam J, Salpini R, Santoro MM, Cento V, Perno CF, Colizzi V, Ndumbe PM, Fokunang Ntungen C, Ndiang Tetang SM, Nanfack AJ, Takou Komego DA, Cappelli G. Pediatr Infect Dis J. 2011 Aug 3.
13. Lysophosphatidic acid enhances antimycobacterial response during in vivo primary Mycobacterium tuberculosis infection. Delogu G, Sali M, Rocca S, Quintiliani G, Santucci MB, Greco E, Cabibbo A, Mariani F, Colizzi V, Fadda G, Fraziano M. Cell Immunol. 2011;271(1):1-4.
14. Implementation of HIV Early Infant Diagnosis and HIV Type 1 RNA Viral Load Determination on Dried Blood Spots in Cameroon: Challenges and Propositions. Nkenfou CN, Lobé EE, Ouwe-Missi-Oukem-Boyer O, Sosso MS, Dambaya B, Gwom LC, Moyo ST, Tangimpundu C, Ambada G, Fainguem N, Domkam I, Nnomzo'o E, Ekoa D, Milenge P, Colizzi V, Fouda PJ, Cappelli G, Torimiro JN, Bissek AC. AIDS Res Hum Retroviruses. 2011 Jul 27.
15. Characterization of the immune response of human cord-blood derived gamma/delta T cells to stimulation with aminobisphosphonate compounds. Placido R, Auricchio G, Gabriele I, Galli E, Brunetti E, Colizzi V, Battistini L, Mancino G. Int J Immunopathol Pharmacol. 2011 Jan-Mar;24(1):101-10.
16. Performance evaluation of an in-house human immunodeficiency virus type-1 protease-reverse transcriptase genotyping assay in Cameroon. Fokam J, Salpini R, Santoro MM, Cento V, D'Arrigo R, Gori C, Perno CF, Colizzi V, Nanfack A, Gwom LC, Cappelli G, Takou D. Arch Virol. 2011 Apr 5.
17. Molecular Epidemiology of HIV Type 1 CRF02_AG in Cameroon and African Patients Living in Italy. Véras NM, Santoro MM, Gray RR, Tatem AJ, Presti AL, Olearo F, Cappelli G, Colizzi V, Takou D, Torimiro J, Russo G, Callegaro A, Salpini R, D'Arrigo R, Perno CF, Goodenow MM, Ciccozzi M, Salemi M. AIDS Res Hum Retroviruses. 2011 May 6.
18. Different transcriptional profiles of human monocyte-derived dendritic cells infected with distinct strains of Mycobacterium tuberculosis and Mycobacterium bovis bacillus Calmette-Guérin. Sanarico N, Colone A, Grassi M, Speranza V, Giovannini D, Ciaramella A, Colizzi V, Mariani F. Clin Dev Immunol. 2011;2011:741051.
19. Reference Values of Lymphocyte Subsets in Healthy, HIV-Negative Children in Cameroon. Sagnia B, Ateba Ndongo F, Ndiang Moyo Tetang S, Ndongo Torimiro J, Cairo C, Domkam I, Agbor G, Mve E, Tocke O, Fouda E, Ouwe Missi Oukem-Boyer O, Colizzi V. Clin Vaccine Immunol. 2011 May;18(5):790-5.