: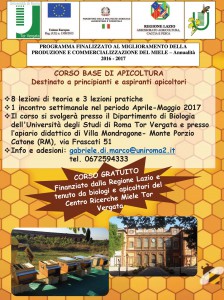 CORSO BASE DI APICOLTURA
Le lezioni si terranno dalle ore 15:30 alle ore 19:30 presso l'edificio SOGENE della Macroarea di Scienze MM. FF. NN. dell'Università degli Studi di Roma "Tor Vergata" via della ricerca scientifica, 1 00133 Roma
:
Aula Seminari Dipartimento di Biologia Martedì 4 Aprile 2017, Ore 15:00 Oreste Segatto (IFO, Roma) Coupling catalytic inhibition of RTKs to their enhanced degradation: insights from cell regulation and tentative design of rationale-based cancer therapies Abstract. Receptor tyrosine kinases (RTKs) control tissue morphogenesis and homeostasis. This is achieved by a tight regulation of RTK activity in time and space, so that the net RTK signal output is the result of a balance between mechanisms of signal generation and signal extinction. We focus on transcriptionally controlled regulation of the epidermal growth factor receptor (EGFR) as a paradigm of negative feedback inhibition relevant to tissue homeostasis and tumor suppression. Drawing a lesson by MIG6 acting as a direct inhibitor of the EGFR kinase and a scaffold protein capable of promoting down-regulation of kinase inactive EGFR, I will discuss pharmacological strategies for inhibiting oncogenic FGFR2 via concomitant kinase inhibition and protein destruction.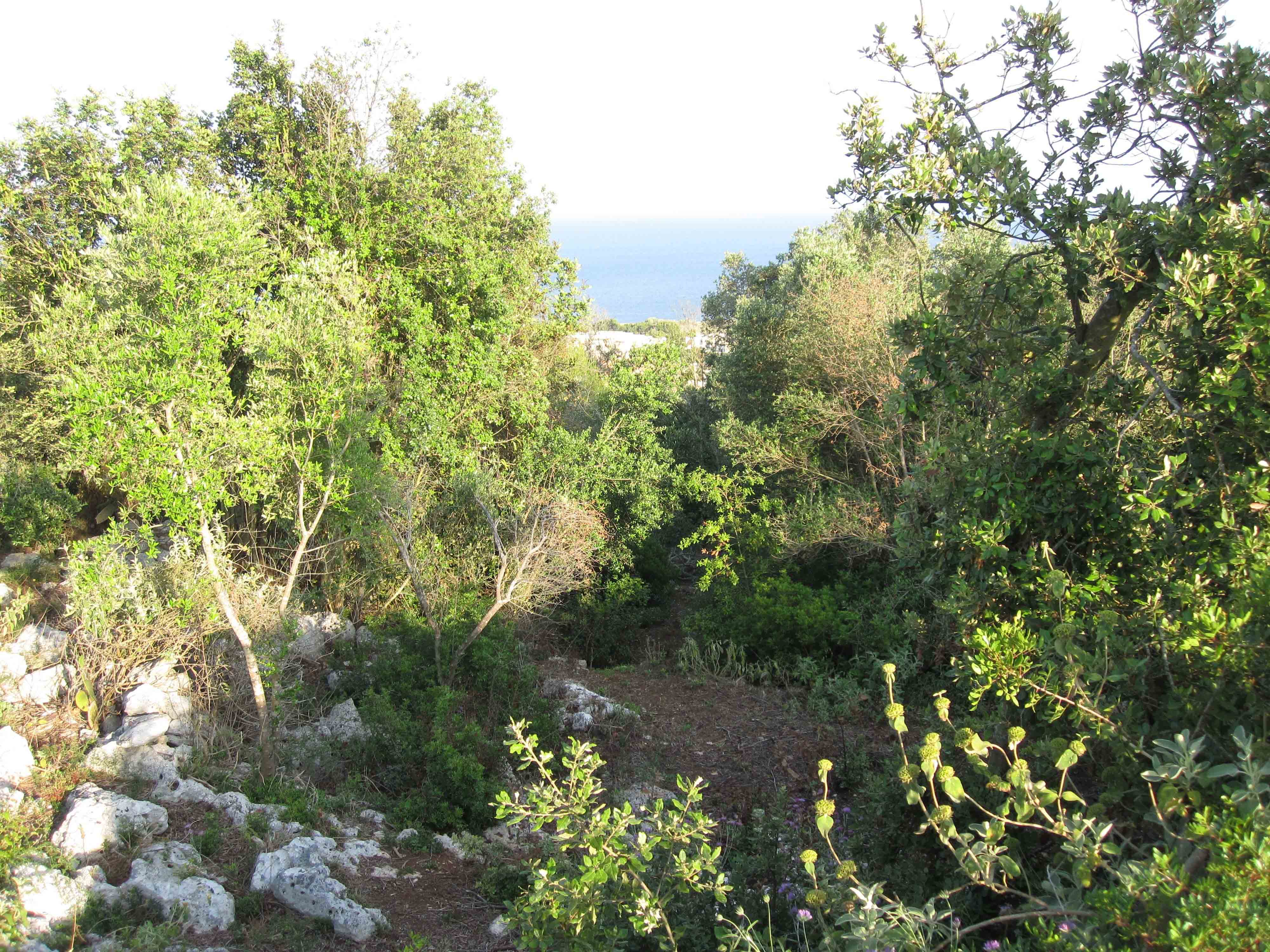 E' disponibile presso l'Orto Botanico del Dipartimento di Biologia una tesi dal titolo "Studio e Conservazione delle associazioni erbacee della Macchia Mediterranea" relatore Prof. Antonella Canini, per Info tel. 06 454753222